It's that time again! Foodies, rejoice! It's almost time for the Epcot Food & Wine Festival! Forty-six days of special events, twenty-nine food and beverage-tasting booths and celebrity chefs to meet -- how do you make sure you get the most out of the experience?
I recommend the Disney Food Blog Mini-Guide to the 2012 Epcot Food & Wine Festival.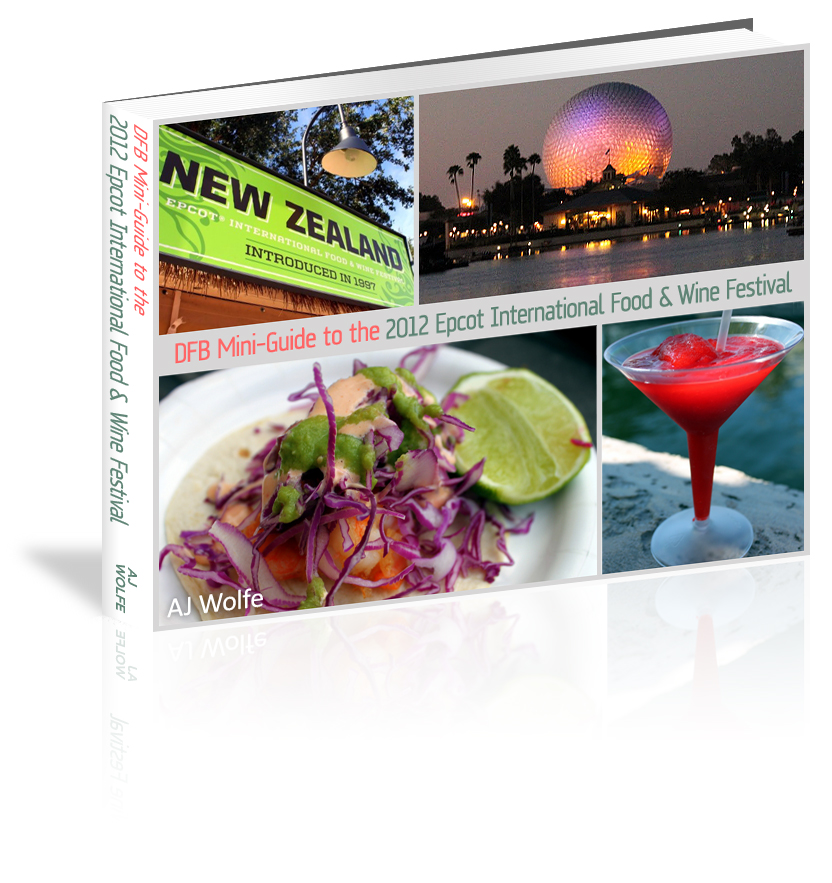 I used this guide in 2011 and plan to do so again this fall because it saved me both time and money. It is well worth the cost! In addition to a complete listing of menu items, the guide includes a full daily schedule of events for each day of the festival.
The digital format allows you to read it on your smartphone or iPad, which are much easier to carry around than a 160-page book.
I'm proud to be an affiliate of the Disney Food Blog and pleased to offer you readers a discount for purchasing the Food & Wine Festival Guide through this site.
CLICK HERE
to purchase your e-guide and
get $3 off the price of the guide ($11.95 versus $14.95) with code CHEFS!!