Hello and welcome to the Disney Wordless Wednesday Blog Hop, hosted by Debs at
Focused on the Magic!
This week, the theme is
C
astles
and (once again) I find it impossible to be
completely
wordless!
I love
Disney
and I love the show
Cake Boss
on TLC so of course, one of my favorite episodes was when Buddy Valestro -- the Cake Boss -- took his family to Walt Disney World and his daughter Sophia made an impromptu request for a Cinderella Castle birthday cake!!
Although short on time and staff and completely out of his element in an alien kitchen, Buddy pulled it off -- much to the delight of his little daughter (and the viewing audience!)
Photos & Video courtesy of TLC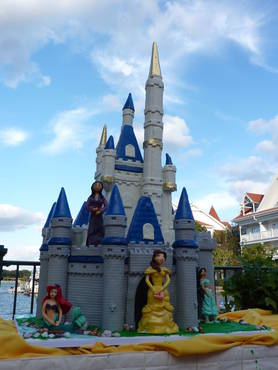 Thanks for stopping by! To hook up with the rest of the blog hop, click
HERE.