My social media of choice is Twitter.
I like Twitter; it forces you to say what you need to say in 140 characters or less. Short, sweet, and to the point – a perfect communication tool for a busy mom like me!
While skimming through my Twitter feed last night I came across a tweet promoting a "Twitter Storm" on Sunday, February 12, through the use of the hash tag, #autismsunday. (For those of you who do not tweet, a "Twitter Storm" refers to a significant volume of messages with the same hash tag that elicits interest, not only on Twitter, but in mainstream media as well.) In other words, it gets people talking.
As you know, my son has autism so naturally this piqued my interest. I clicked the link and was led to a Facebook page: Autism Sunday-International Day of Prayer for Autism and Asperger's Syndrome.
How is it that I have not heard of this before?!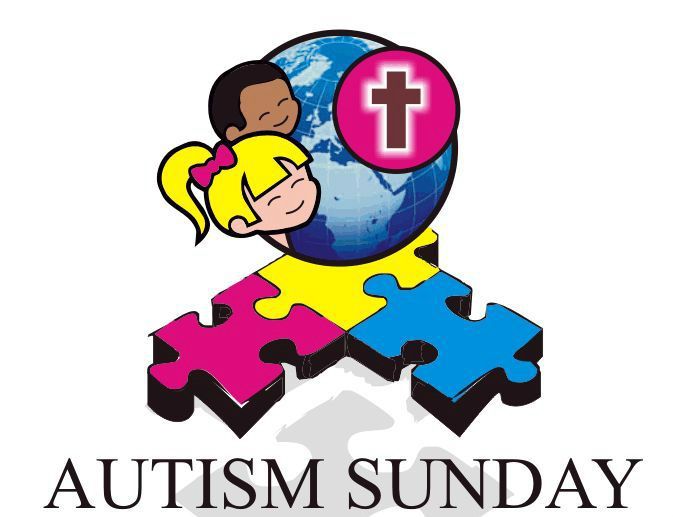 Autism Sunday - International Day of Prayer for Autism and Asperger's Syndrome
falls on the second Sunday/week in February each year.
Autism Sunday
was founded by British autism campaigners, parents and carers Ivan and Charika Corea who have a son Charin with autism. A historic service marking Autism Sunday took place in 2002 Autism Awareness Year at St.Paul's Cathedral in London. Since then Cathedrals, Churches and religious organisations around the world have been marking Autism Sunday every year. Autism Sunday is now a huge international movement with people remembering 67 million people with autism and Asperger's Syndrome in prayer…
Not wanting to miss out on an opportunity to promote Autism Awareness and Understanding, I visited the Autism Sunday website and determined that this was a legitimate and worthwhile endeavor.
After all, who in the autism community couldn't use a few extra prayers?
Well, apparently not everyone came to that same conclusion.
It was close to midnight Saturday here in the U.S., but the #autismsunday hash tag was already popping up in tweets from the U.K. I scrolled through them, noting the tremendous diversity among the tweeters. One, in particular, caught my attention.
"What exactly are we supposed to be praying for?" she demanded. "If it's for understanding; fine. If it's for a cure then forget it!"
A quick perusal of her profile gave the impression that she was a young adult -- most likely with Asperger's -- who took fierce pride in her quirkiness and resented the thought of anyone suggesting that she needed to be "cured."
Please post your prayers, your thoughts....let's celebrate the lives of 67 million people with autism around the world on Autism Sunday 2012
.
I got ready for bed. It was too bad, I thought, that this woman had missed the point. There didn't seem to be any hidden agenda here.
This morning at Mass our family took its customary pew at the rear of the church. When Billy was little we sat there in case we needed to make a quick exit when his behavior became disruptive during Mass. That doesn't happen as often now, but we gravitate to that same pew out of habit. I suppose others do likewise; we typically see the same familiar faces around us each week. They are accustomed to seeing the boy the size of a linebacker air-conducting the choir and repeatedly leaning over to stroke and sniff his mother's hair.
"Billy," I whispered. "Sit still and say your prayers."
He folded his hands together and grunted, "Jesus, I trust in you." Then he laughed and began
fingering the decorative beads on my sleeve.
Billy would love Twitter.
We held hands and listened to the day's liturgy. The first reading concerned the treatment of lepers:
"The one who bears the sore of leprosy shall keep his garments rent and his head bare… he shall cry out, 'Unclean, unclean!' … he shall dwell apart, making his abode outside the camp."
The second reading was advice from St. Paul to members of the early church: "Do everything for the glory of God. Avoid giving offense, whether to Jews or Greeks or the church of God… that they may be saved."
And finally, a reading from the Gospel of Mark: "A leper came to him and (kneeling down) begged him and said, "If you wish, you can make me clean." Moved with pity, he stretched out his hand, touched him, and said to him, 'I do will it. Be made clean.' The leprosy left him immediately, and he was made clean."
When the priest gave his homily he did not mention Autism Sunday, but no matter. He did, however, talk about three things that are relevant to me on this day.
First: how horrible it is to be shunned by others and made to live on the fringe of society because of fear and ignorance. (Autism is the leprosy of our generation.)
Second: how important it is to avoid alienating each other. (We must embrace diversity and stand together as a community.)
Third: how completely useless it is to have an agenda when it comes to prayer. (Your will be done.)
As Father spoke about the faith of the leper who asked Christ to heal him, I couldn't help but sigh. For ten years I begged the Lord to heal Billy; to give me back the child I lost; to give him a chance at anything that might resemble a normal life. I had the same unwavering faith as did the leper in the Gospel – I still do. I still believe with every fiber of my being that my God has the power to do anything…if He so wishes…including removing this debilitating condition that has so deeply affected my son and our entire family.
Because -- no matter how distasteful it may be to those on the higher end of the autism spectrum -- I do wish that my son could be healed. I wish it every day. I would give twenty years off my life if he could be neuro-typical again. That doesn't mean that I love him any less because he has autism or that I think that his life has less value than that of his NT sister.
Because of him I have learned that wishing and praying are two entirely different things. Because of him, I learned the right way to pray.
Jesus, I trust in you.
You see, I used to think that prayers had their own agenda, kind of the way the Aspie tweeter did. I wish that my son had friends. I wish that we could have a real conversation. I wish that he could grow to be an independent man with a family and a career. His autism prevents all that and so, yes, I wish he did not have autism.
But, I no longer pray for him to be healed. Oh, I still have the faith of that leper. God could do it if He wished. I've simply come to accept that He does not wish it. I don't like it, but I have accepted it. Being human, I can't wrap my puny little mind around His plan and why Billy's autism had to be a part of it. I suppose I shouldn't even try.
(Trust me, when I stand at Heaven's Gate that's the first question I'm going to ask!)
Until then I will continue to pray, not for what I want but for what He wants.
Jesus, I trust in you.
Oh, I still have a prayer wish-list. I pray for strength. I pray for patience. I pray for grace.
I pray for understanding and acceptance. I pray for peace within the autism community.
Because I have faith, every day is #autismsunday.
* * * * * * * * * * * * * *
Post Script: Despite numerous twitter messages throughout the day on February 12, 2012, the #autismsunday hash tag never did "storm", let alone "trend" in the United States. It was hugely overshadowed by the #Grammys and the sudden death of former Pop superstar #WhitneyHouston.
God, please bless America – we need it.