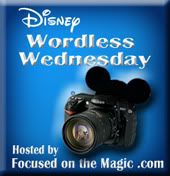 It's Wordless Wednesday! Thanks to Debs at Focused on the Magic for hosting. Our theme this week: If you were to make a 2012 calendar, which one of your Disney pictures would you put on the cover for the month of March?
I would choose this picture from my weekend with the Disney Spectrum Moms! Why? Because when I think of March I think of St. Patrick's Day and when I think of St. Patrick's Day I think of the luck of the Irish!
And one of the luckiest things that ever happened to me was meeting these wonderful friends for the first time at Walt Disney World!
(Was that too much of a stretch?)
Oh well, it worked for me!
If you'd like to follow along with the rest of the hop, click
HERE
.