"I never look back, darling, it distracts from the now."
When it comes to dredging up things from the past I am definitely with the fabulous Edna Mode: I would rather not look back.
But as the nation prepares for the tenth anniversary of the 9/11 terrorist attacks I'm forced to reconcile with the fact that it's the anniversary of another event that shook me to my very soul… the tenth anniversary of my induction into the ranks of Autism Moms.
I'm sure many of you have been shaking your heads incredulously when recalling that horrible day in September – "Has it really been ten years?" I am just as amazed at how quickly time seems to have flown since the day we received our son's diagnosis and my entire world came crashing down like those two mighty towers in Manhattan.
My husband and I are touring the "special" school. Billy has just turned three and the word Autism has yet to be mentioned -- the interdisciplinary team of therapists and educational specialists has carefully avoided it for months while we waited for Billy's appointment with a pediatric neurologist. Now, Ed and I struggle to make sense of what she vaguely diagnosed as Pervasive Developmental Disorder. She is unable to give us a prognosis. "Put him in a good school," she says brusquely. "If you get pregnant, let me know if you want to do any genetic testing."
I was too numb to ask why.
We finish the tour and the woman who has been assigned as Billy's case manager prattles on about something called Applied Behavioral Analysis and the school's innovative horticultural program. She asks if I think Billy would like this school. How should I know? I don't even know what his favorite color is -- or what he wants for Christmas. He can't tell me anymore.
What I really want to say is, "I don't care where he goes to school, just give me back my child; the one who used to play pretend and sing his ABCs with Big Bird." But I falter.
"I… just want him to…to…"
She nods briskly and adds, "You want him to be able to function in society."
It's a real sucker punch. Unintentional, but it floors me. "…to be able to function in society." We thought we'd be talking about our child succeeding. Why all of a sudden were we talking about him simply functioning?
I knew Billy had some kind of learning problem, but I had always imagined it could be "fixed". This woman is the first to clue us in to a harsh reality: he will live his life functioning on the edge of society. He will never have a career…get married…have children of his own.
My God! This can't be happening…
It's the first true realization of what our son has lost -- what Ed and I have lost -- and I fight off a sudden wave of nausea. Our perfect little boy is dead. Case Manager is lucky I don't vomit on her shoes.
It was almost too much for me to bear; I found myself falling into a black hole of anxiety and despair. One day as I sat on the edge of my bed staring into the open closet where my husband, a police officer, kept his guns locked in a case, the barest whisper of an idea floated across my conscious mind. How easy it would be to unlock that case, pull out one of the loaded guns, and simply shoot my brains out! It would be so easy; so very easy...
Abruptly, I shook myself. I literally shook myself out of it. That whispery little thought scared the hell out of me… I called my husband and told him he needed to get all the guns out of our house, NOW. Then I called my doctor to get a mental health referral. Enough was enough.
I refer to the next few years as my "Dory Period"
"Just keep swimming. Just keep swimming. Just keep swimming, swimming, swimming. What do we do? We swim, swim, swim!"
~ Dory
Mercifully, like our friend Dory, I cannot recall many of the details. I think I may have subconsciously blocked out much of the anguish and grief. We did get Billy into that very fine school; the early intervention with ABA and Speech Therapy seemed to do him the most good. The teachers and therapists were amazing.
Like most new parents on the Spectrum we cast about for any and all therapies that might help "save" our son: special diets, vitamin supplements, pet therapy… we even considered chelation, but by then it had become clear that that God would not answer my fervent prayers for a cure.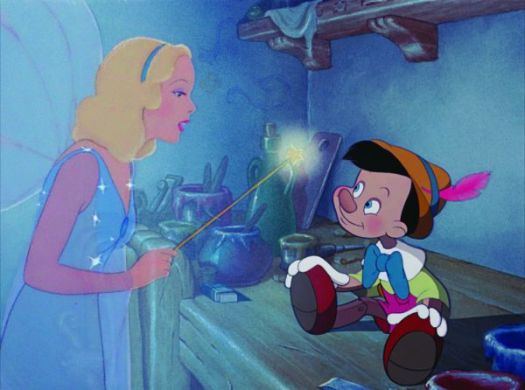 "The gift of Life is thine."
Let me rephrase that. My prayers were answered. The answer, unfortunately, was NO. There would be no miracle for my Billy. When he was five years old a different (read: more sensitive and understanding) pediatric neurologist told us what we already knew in our hearts. The vague pervasive developmental disorder my son had to live with had a new name: AUTISM.


I began this post by telling you that I don't like to look back and that's true… I really don't. I realize that because of my experience I have been given the gift of insight when it comes to parenting a child with autism. I try to share that here, but I still have a lot to learn, so I've decided to read a book that was written in 2005 during a time when I was avoiding all autism books like the plague. (I couldn't bear to read one more story about how some other mom "cured" her child.) I'm reading Ellen Notbohm's Ten Things Every Child With Autism Wishes You Knew… which I thought was appropriate for a tenth anniversary! I've been flipping through it and so far, it seems to be inspiring and uplifting as well as informative.
Over the next several weeks I'll be discussing the book here, chapter by chapter. I'd love to compare my experiences and observations with the author's. Hopefully you'll join me and add your two cents in the comments section. I'd love to read them!
Enjoy your Saturday; I hope you have a great weekend!