(With apologies to Samuel Taylor Coleridge)
Slushes, slushes, everywhere,
Consumed within a blink;
Slushes, slushes everywhere,
We every drop did drink!
When my online friends and I -- the Spectrum Moms -- were planning our weekend trip to Walt Disney World, one of the things we were looking forward to most was the ability to tour Epcot's World Showcase in a relaxed manner, sans children. Good-bye Kidcot stations, Hello adult beverage kiosks!
So, when our kid-less evening in Epcot finally rolled around, it didn't matter that the January temps were dropping and that we were bundled up with scarves and multiple layers under our sweatshirts… we were going to get some of those famous specialty slushes from Les Vins des Chefs des France no matter what!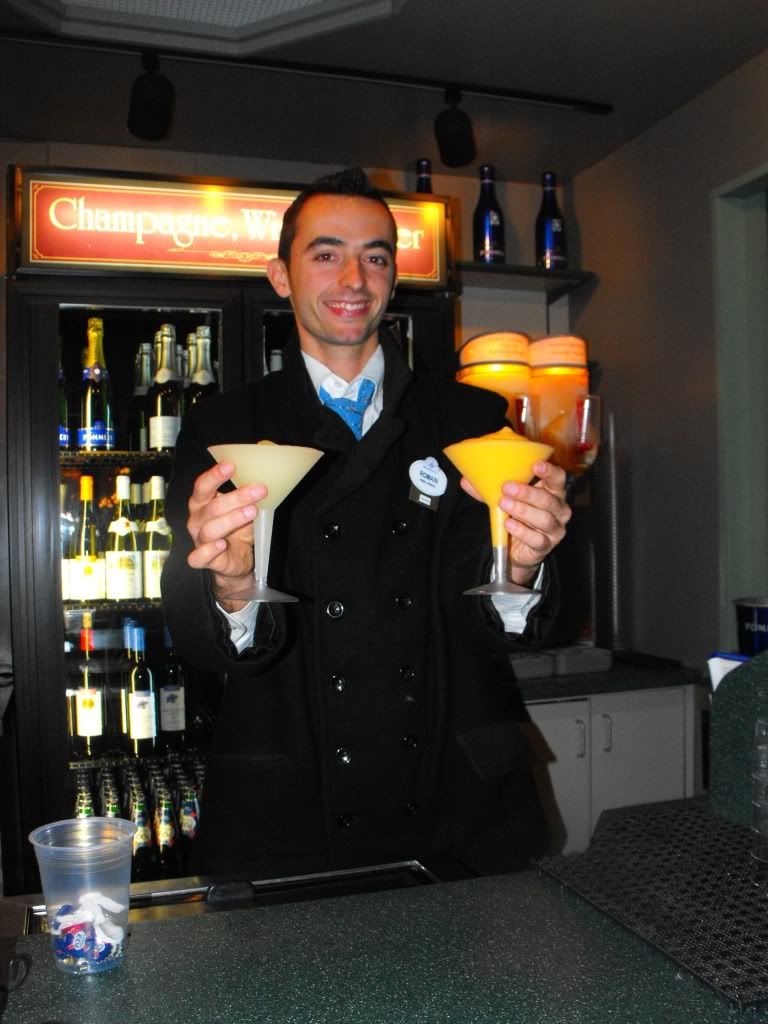 I felt like having the Grand Marnier Orange Slush and my friend, Tracy, chose the Grey Goose Citron Lemonade Slush:
First-Timers!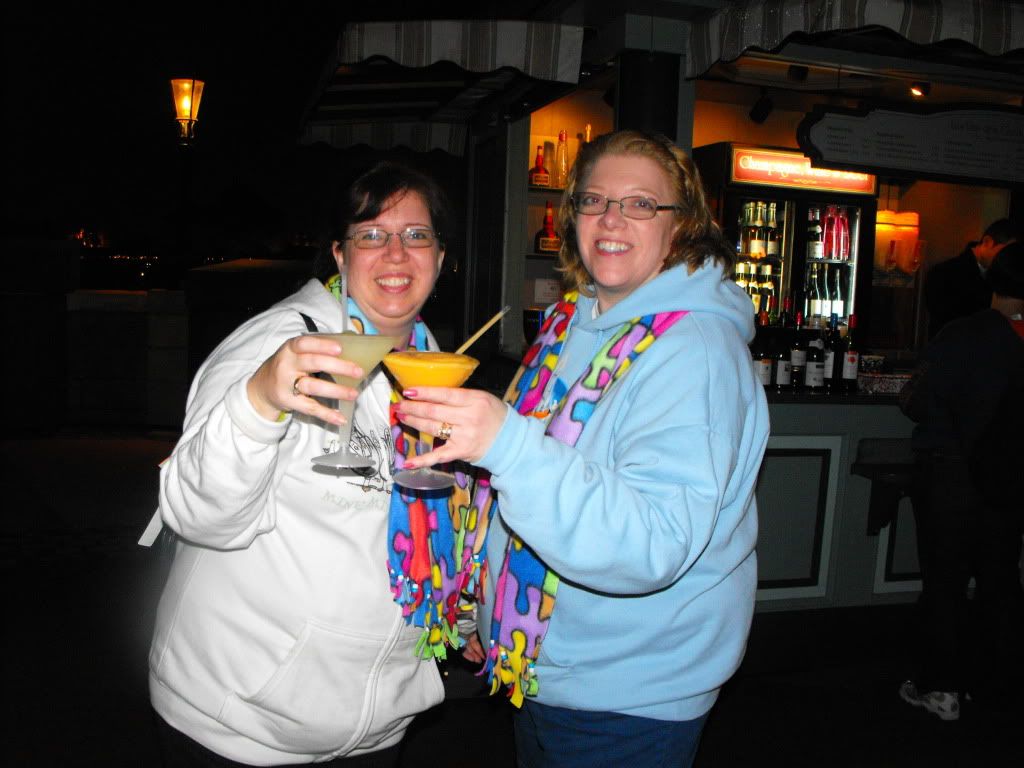 The pairing of a wide, shallow glass with the thick Slurpee-type straw was a bit awkward and not very user-friendly; I eventually chucked the straw and sipped directly from my plasticware:
Brrrrrrrrr!!!
(But oh-so-yummy!)
Our friends Anne Marie and Julie took the polar plunge as well and were soon enjoying their own Grey Goose Slushes. Amy enjoyed her French Kiss (was it pomegranate-flavored?) She asked the CM to give her "something fruity and fizzy" and that is what he recommended!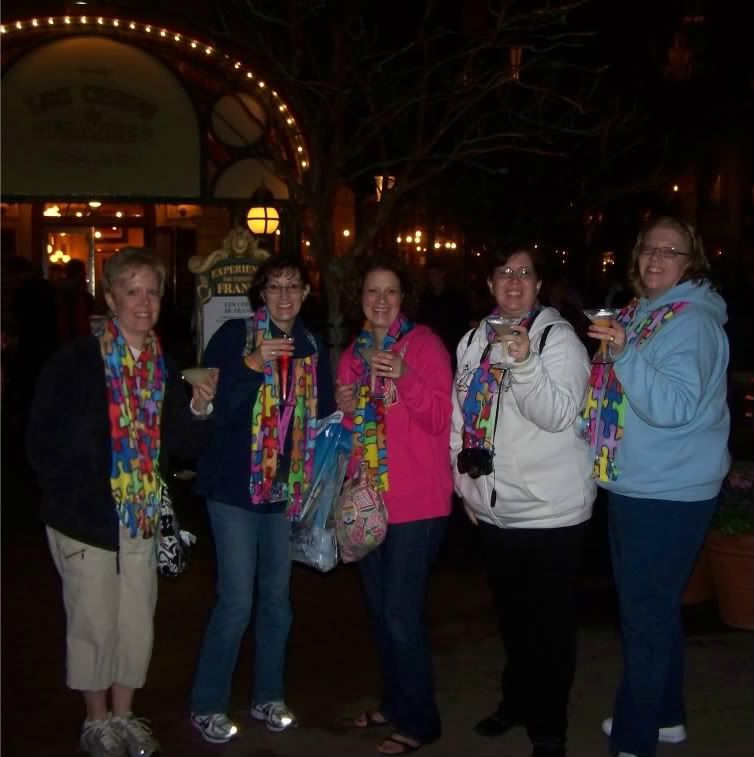 Admittedly I am quite uneducated when it comes to cocktails; when I do drink nowadays its usually wine. So, I decided to do a little research for this post:
Grand Marnier is a liqueur created in 1880 by Alexandre Marnier-Lapostolle. It is made from a blend of true cognacs and distilled essence of bitter orange.
The liqueur is used to make numerous cocktails including (take a deep breath): the Cosmopolitan, Margarita, Sidecar, Dirty Harry, Grand Mimosa, B-52, the Grand Marnier Smash, The Grand Smash, The Smash Marnier, The Bloody Smash, The Maced Marnier, The Ace Marnier Smash, Frosty Smash, The Smace, The Grand Hound, The Blood Pug, The Clarke, The Nogley and the Grand Marnier Fireball.
Whew! That's a lot of cocktails! I've only tried one out of the entire bunch: the B-52 (shot). You see, I was in college in the early eighties…
Ahh... well... never mind!
Truthfully, I've never been much of a mixed-drink person. On top of that, I've noticed that the older I get, the less I seem to drink. When I do get the opportunity to indulge, two glasses is pretty much my limit. (My husband jokes that I've become "a cheap date!")
I found the slushes to be quite strong, but for $9 a pop -- hey -- they should be!
Anyway, I inadvertently kept my friends laughing because instead of saying "Grand Marnier", I kept calling it "Grand Mariner" (as in, Rhyme of the Ancient___!) They jokingly corrected me several times, but it was no use… especially after I had slurped down the second one!
Ah well, C'est la vie!
Me with "The Mariner"